College years can be times of growth and learning, life challenges and significant stress and that asking for help can be difficult. Sometimes you may be unaware of what resources are available to help and how to work through current situations blocking you from your full potential. If you are feeling overwhelmed, facing a problem you don't know how to handle or would just like to talk to someone in a safe place, we're here to help!

St. Clair College has partnered with the Canadian Mental Health Association to provide Mental Health Counselling to our students. We provide coaching, counselling, psycho-education, as well as internal and external referrals. Students commonly seek support for issues such as:
Coping with anxiety/stress
Feelings of depression, sadness and loneliness
Substance use
Coping with loss/grief
Psychiatric medication management
Low energy and motivation
Sleep disturbances
Anger/conflict
Gender and sexuality issues
Self-esteem/body image
Self-harm/suicidal feelings
Windsor Main Campus - Room 164
In-person or virtual appointments are available Monday, Tuesday, Thursday  Friday between 8am-4pm with walk-in services in room 164 Wednesdays 8am-12 noon.
Call 519-972-2727 Ext 4484 to book an appointment.
Chatham Campus - Room 133
Virtual appointments are available Tuesday, Wednesday and Thursday between 8am-4pm.
Call or Text 519-355-5568 to book an appointment.
---
FREE Online Resources Available 24 hours a day
RealCampus
Professional support for maintaining a healthy balance between school, work, and everyday life. Confidential consultations, counselling, community referrals, resources (articles, CD's, booklets) and online tools (blogs, podcasts, Depression and Stop Smoking Centres).
Get started by calling 1-877-390-REAL (7325)
Website: https://realcampus.ca/stclair/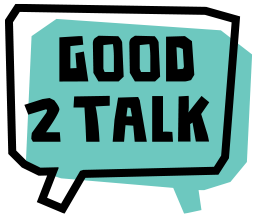 Good2Talk
Post-Secondary Student Helpline - Free professional and anonymous support for students in Ontario. 24/7/365.
Phone: 1-866-925-5454
Website: www.good2talk.ca
Calm
Two and ten minute digital relaxation experiences.
Website: www.calm.com
Breathe2Relax
Free app for iPhone and Android.
Healthy Minds
Free app to manage anxiety.
---
Off Campus Resources
Community Crisis Centre
Phone: 519-973-4435
1030 Ouellette Ave.
During an emotional or psychological crisis, go to the emergency room located at Windsor Regional Hospital, (formerly Hotel – Dieu Grace) or to the hospital nearest you.
Sexual Assault Crisis Centre of Essex County
1170 Langlois Ave, Windsor, ON
Day: 519-253-3100
Crisis: 519-253-9667
Website: www.saccwindsor.net
Sexual Assault/Domestic Violence Treatment Centre
Metropolitan Campus, 4th Floor
1995 Lens Ave, Windsor, ON
Phone: 519-255-2234
The Distress Centre of Windsor-Essex County
Phone: 519-256-5000
Hiatus House
250 Louis Ave, Windsor, ON
Phone: 519-252-7781
Toll-Free: 1-800-265-5142
Windsor-Essex Family Services
1770 Langlois Ave.
Phone: 519-966-5010
Crisis: 1-888-933-1831
Brentwood Recovery Home
2335 Dougall Avenue
Phone: 519-253-2441
Bulimia Anorexia Nervosa Association (BANA)
1500 Ouellette Avenue, Suite 100
Phone: 519-969-0227
Website: www.bana.ca
Canadian Mental Health Association
1400 Windsor Ave.
Phone: 519-255-7440
Website: www.cmha.ca
Hotel-Dieu Grace Healthcare
1453 Prince Road
Crisis: 519-973-4435
Connex Ontario
Phone: 519-439-0174
Website: www.connexontario.ca
The Distress Centre of Windsor-Essex County
Phone: 519-256-5000
Family Services Windsor-Essex
Phone: 519-966-5010
Website: www.fswe.ca
Windsor-Essex Community Health Centre
1361 Ouellette Avenue #101, Windsor
Phone: 519-253-8481
Website: www.wechc.org