Board of Governors Call for Resumes
(2022-2023)
---
Jean Piccinato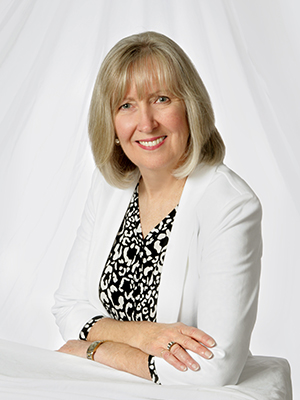 Board Chair
Jean has over 35 years of progressive leadership and management experience in a variety of health care and human services settings, including private, not-for-profit and government sectors. Jean is the retired Executive Director of the Amherstburg Family Health Team.
Jean has earned a Bachelor of Science degree from The University of Western Ontario and a Bachelor of Commerce degree from The University of Windsor.
Jean and her family are lifelong residents of Windsor. Over the past years, Jean has been active in the Windsor community serving in a variety of capacities with various charitable organizations. A believer in lifelong learning, community involvement and giving back, Jean is looking forward to participating on the St Clair College Board of Governors.
---
Garry Rossi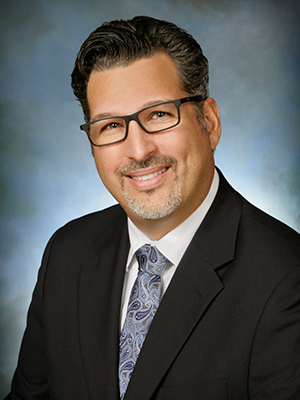 Vice Chair
As the Vice-President, Water Operations at ENWIN Utilities Ltd. Garry is responsible for the safe production and delivery of drinking water to the City of Windsor and Towns of LaSalle and Tecumseh. Garry provides strategic leadership and oversight of the Windsor Utilities Commission drinking water system and District Energy heating and cooling system. Prior to his time at ENWIN Garry held several engineering and management roles within the automotive and waste management sectors with a focus on continuous improvement and regulatory oversight.
Garry has over 24 years of experience and is a leader and innovator in the water industry and has received several awards during his career most notably the Ford Motor Company Q1 award, Water's Next Award for Innovation and the Canadian Water and Wastewater Association's Award for Innovation.
Mr. Rossi holds an Honours Degree in Environmental Engineering from the University of Windsor and is a licensed Professional Engineer.
---
Patti France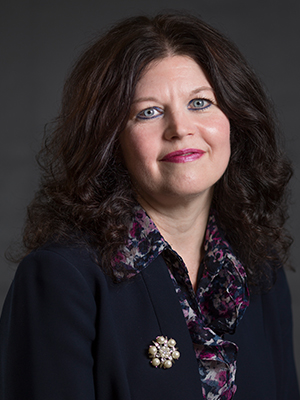 President,
St. Clair College
Ms. Patti France has over 26 years' experience in the post-secondary education sector. Over the past decade, she has experienced direct responsibility, at some point, for key College components (Registrar's Office, Human Resources, Student Services, Information Technology Services, Health and Safety, Facilities Management, the formal College interaction with both Unions, primary College interaction with the Ministry of Advanced Education and Skills Development and all academic issues. Most recently, Patti France was appointed the sixth President of St. Clair College, commencing September 1, 2015. As President, Patti France chairs numerous College Committees, including the Senior Operations Group, which includes members of the Senior Management Team.
Ms. Patti France is Chair of Connecting Windsor-Essex and presently serves on the Board of Directors of Windsor Family Credit Union and the Windsor Regional Hospital and also sits on its Human Resources Sub-Committee. Patti also serves as a member of the Ontario Colleges Committee of Presidents.
---
Egidio (Gid) Sovran
Past Board Chair
Owner/Director,
Sovran CPA CA & Associates
Egidio (Gid) Sovran CPA, CA has over thirty years of experience in public accounting. Gid was born, raised and educated in Windsor completing a Master's of Business Administration in 1975 at the University of Windsor. He sincerely values civic engagement; currently serving on various boards and foundations including as Commissioner on the Windsor Utilities Commission and Chairman of the WUC Audit and Finance Committee, Chairman of the Diocese of London Finance Committee, Board member on the Big Brothers Big Sisters of Windsor - Essex Foundation and the Canadian Italian Business and Professional Association Foundation.
In the past, Gid served as Chairman of the Board of Directors of Hotel - Dieu Grace Hospital (HDGH) and of the Audit and Finance Committee. He was a founding member and the first Chairman of the HDGH Foundation.
Involvement in higher education is similarly very important to Gid. He taught at the University as an Assistant Professor for three years in the Faculty of Business Administration and continued as a sessional instructor for 18 more years.
Gid loves to travel but most of all he loves spending time with his family. Married to Liliana for 38 years, they have three children, two of whom are physicians at Ontario universities and one of whom is a pharmacist in Windsor. They all serve their respective communities with pride after their father's example. The addition of three grandchildren only brings further joy to Liliana and Gid.
---
Art Barron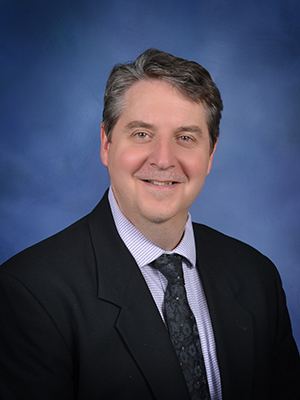 Director of Student Services,
St. Clair College
Art is an Alumni of St. Clair College, a graduate of the Advertising Business program.  Before beginning his career with the College in 2007 as the Web Content Designer, Art was an award-winning Graphic Designer and Art Director for an Advertising Agency.  Since then, he has continued to use his creativity and a passion for education to help marginalized students.  As Manager of Youth Development Programs, he created new programs for at-risk youth that helped hundreds of students to successfully complete their Ontario Secondary School Diploma (OSSD) and continue on to post-secondary education at the College.  In his current role as Director of Student Services, he leads his staff in Disability Services, Mental Health Counselling, Tutoring, Indigenous Services and Library Services to assist students in the successful journey through post-secondary education and improve their quality of life.
Art is no stranger to serving on committees and boards. He is the College's Accessibility Committee Chair, Indigenous Education Council Co-Chair, Sexual Violence Prevention Committee Co-Chair, Campus Care Team Administrator, Past Chair – SCWI South Western Ontario Regional Planning Team and Mental Health Steering Committee Chair.  In the community, he is active in various committees such as the Windsor-Essex Suicide Prevention Coalition and the ProsperUs Community Action Network Working Group.
Art's passion for education and for the disadvantaged does not stop at the College.  As volunteer President of a registered Canadian child sponsorship charity called R.E.A.CH. International, he has raised over $750,000 to establish an educational sponsorship program, medical clinics, clean water sources and income generation programs for people in Uganda, Africa.
Art lives in Leamington, has been married for 23 years to his best friend, Nicole, is father of four awesome kids and has recently become a grandparent.
---
Michael Beale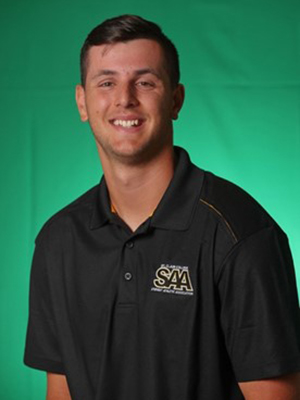 Michael was born and raised in Windsor and grew up on the St. Clair College Campus. Throughout his childhood he attended Varsity events and participated in summer camps and has been registered as a post-secondary student for the past five years. Michael successfully completed the Early Childhood Education Diploma program and is currently enrolled in his final year of the Sport and Recreation Management Advanced Diploma program.
During his time at St. Clair College, Michael also had the pleasure of participating in Varsity Athletics, Men's Volleyball, Saints Football and Men's Baseball. Michael has also been involved with the Saints Student Athletic Association (SSAA) for four years, serving as the Vice President of Varsity, President and currently as the Treasurer. Michael was recognized by the Ontario Colleges Recreation (OCR) Association with the Student Leadership Award for 2020-2021.
Michael was raised on the St. Clair College campus and now works hard as a student and has enhanced his student experience through extracurricular and varsity activities. He looks forward to serving on the Board of Governors as the Student Representative and further enhancing his experience.
---
Kevin Beaudoin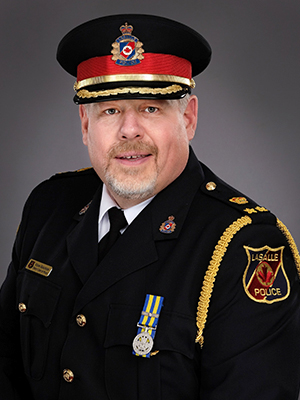 Deputy Chief of Police (Retired),
LaSalle Police Service
Kevin Beaudoin has been a police officer for more than 33 years. and began his career in 1986 with the Windsor Police Service.  In 1989, he joined the former Sandwich West Police which became the LaSalle Police Service in 1991. Kevin has worked in several areas such as Community Patrol, Marine Unit and as the Community Liaison Officer.
In 2012, he was reassigned to the Criminal Investigations Division as Detective Sergeant. In 2016, Kevin was promoted to the rank of Staff Sergeant of Administration / Operations and Corporate Support.  In January 2019, Kevin was appointed as the Deputy Chief of Police where he currently serves.
Kevin is a former graduate of St. Clair College in the Law & Security Administration program (1982-1984) and was the Dean's Award recipient. From 2010-2016, he served as a Continuing Education - Part Time Program Administrator and Instructor at St. Clair College in the Public Safety Institute.
He is a past recipient of the Rotary Club – LaSalle Centennial – Vocational Award as well as the 20 & 30 year Police Exemplary Service Medals.
Kevin has always been active in the community serving in many capacities. He is a past President of the LaSalle Minor Hockey Association and a past Board member of the LaSalle Stompers Soccer Club. Kevin currently serves on the Board of Directors for the Windsor Essex Child and Youth Advocacy Centre (WECYAC) as well as Victim Services of Windsor / Essex County.
Kevin firmly believes that St. Clair College provides a wonderfully enriching educational experience to all its students and fulfils a vital service to the community. He is both honoured and proud to serve on the Board of Governors as a way of "giving back" to an institution / family that provided him with so much success.
---
Warren Beck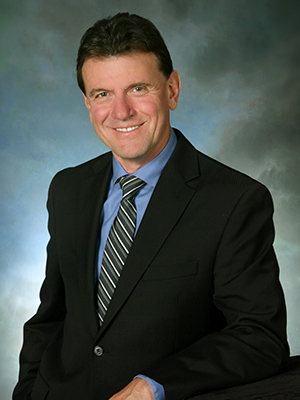 Faculty,
St. Clair College
Warren Beck is a proud alumnus of St. Clair College, graduating from the Business Administration - Accounting program. He continued his education at the University of Windsor, completing a B. Comm (Hons), with a concentration in accounting, followed by an M.B.A. from McMaster University with a focus in finance.
Prior to joining the faculty at St. Clair College, Warren held progressively responsible financial management positions with Esso Resources, Union Gas, and Johnson Controls.   An enthusiastic educator, Warren has over 15 years of experience with the College as a professor, peer mentor and program coordinator. He is currently a member of the Advisory College Council Committee and has served on many College committees including Academic Council, the Taskforce on College Policies regarding Academic Integrity, and the KPI and Retention Committees. He has also represented the College in China as an ambassador for various educational partnerships.
Warren welcomes the opportunity to contribute to the advancement of education and community partnerships through his work on the St. Clair College Board of Governors.
---
Paula Corro-Battagello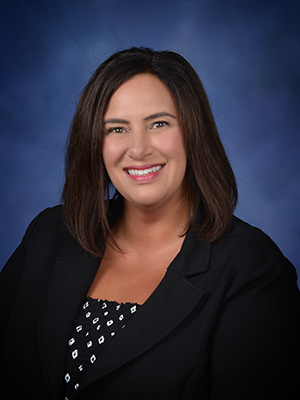 Paula Corro-Battagello holds a Bachelor of Arts Degree from the University of Windsor, and is also a proud Alumni of St. Clair College, graduating in 1998 with a 4.0 GPA from the Early Childhood Education program.
As a St. Clair College full-time support staff employee since 2000, Paula has worked in various departments including the Child Care Centre, the Alumni Office, the President's Office, the School of Media, Art & Design, the Employment Centre and the Registrar's Office.
Paula was born & raised in Windsor and currently resides in LaSalle with her husband Dan and their 2 children, Andrew & Erica.
Over the years, Paula has volunteered with various organizations and served on various committees such as Parent Council, Graduation Committees, and the LaSalle Stompers Soccer Club Board of Directors.
Paula is honoured to be a member of the St. Clair College Board of Governors, contributing to the continued growth & success of the College and its students.
---
Charlie Hotham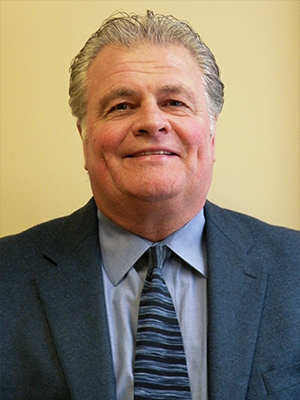 Charlie Hotham is a Chief Executive Officer/Owner for Hotham Building Materials Inc., a former City Councilor Ward 1 for the City of Windsor, and a former Vice-President/General Manager for A.T.I Building Materials Inc. Charlie's community involvement includes serving as member and President for Windsor and Essex County Crime Stoppers.
---
Renu Khosla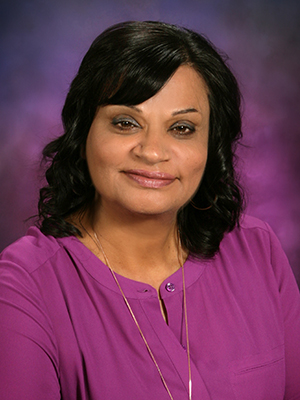 Coordinator, EAP and Wellness Education,
Greater Essex County District School Board
Renu earned her M.A. at McMaster University and is also a Certified Mediator and Dispute Resolution Specialist. Renu is the Employee Assistance Program and Wellness Education Co-Ordinator at the Greater Essex County District School Board. Renu is regularly consulted for her expertise in health promotion, counselling and employee relations. Renu is a passionate and influential Mental Health Advocate and is recognized for her leadership in promoting healthy and respectful work-life environments. She is also an energetic facilitator and a sought out speaker.
Renu has served as a past Board member on various organizations, including Women's Enterprise Skills Training of Windsor, the Leamington Family Health Team, and the Windsor-Essex Community Health Centre. Currently, Renu serves on the Executive of the India Canada Association's Board of Trustees.
Renu takes great pride in being an engaged community member and is the recipient of several awards for her professional and volunteer activities. She particularly enjoys her role as Mentor to nursing students in their final year completing their community placement rotations under her supervision.
As a champion of lifelong learning Renu is looking forward to serving on the Board of Governors of St. Clair College.
Renu has been a resident of LaSalle for the last 31 years. She is married to Shalin and has 2 adult children, Radha and Akhil.
---
John Parent
John Parent has over 25 years of demonstrated success as a public affairs consultant, providing counsel to leadership teams within public-facing organizations and private corporations on large infrastructure projects, including public-private partnerships, across Ontario and Michigan.
He served as a Special Assistant to a former Ontario Premier and advised on many issues, from government and public relations, issues management and economic development. He has provided communications, community benefits, land-use, government, and stakeholder relations support to Windsor Detroit Bridge Authority (WDBA), Infrastructure Ontario, Borealis Infrastructure, Chartwell Retirement Residences, Continental Railway Gateway, and Coca Cola Canada.
John led the public affairs efforts for the South West Detention Centre, Forensic Services and Coroner's Court, Humber River Hospital, Health Sciences North, and Lake Simcoe Protection Plan. Each unique project reinforced his understanding of municipal government and how to manage projects involving a host of federal and provincial ministries and other stakeholders.
He holds a bachelor's degree in political science after studying international relations and business at the University of British Columbia and the University of Windsor.
He is honoured to be appointed by the Lieutenant Governor of Ontario and the Minister of Colleges and Universities as a Board Governor at St. Clair College.
John enjoys serving his community by volunteering for a variety of charities, supporting community improvement initiatives and delivering active healthy living programs for youth and seniors.
---
Al Provost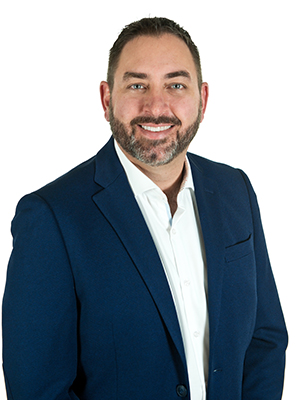 Al was born and raised in Windsor and obtained his Bachelor of Commerce from the University of Windsor in 1994. He obtained his CPA designation in 1998 and has worked in public accounting since that time.  He enjoys working closely with entrepreneurs and their teams and really understanding what makes their businesses so important to them and to help them grow.
Al has been married to his wife Sabrina since 1998 and is the proud father of two young, smart and sporty daughters. When he's not working or driving to dance class or soccer games Al like to spend time on the golf course.
Al has been active on committees at Pointe West Golf Club for many years, including serving as President of the Club for a three-year term and is very proud to serve on the Board of Governors for St. Clair College.
---
Robert (Bob) Renaud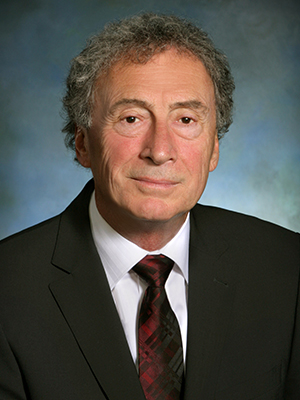 Retired Vice President,
Chrysler Canada
Bob Renaud is retired from Chrysler Canada (now FCA) where he held the position of Vice President (VP) Public and Government Affairs and was a member of the Board of Directors. He previously held positions of increasing responsibility within Chrysler in both Canada and the US including VP Parts, Service and Engineering and V.P. Marketing in Canada.  Following his retirement, Bob was the Executive in Residence at the University of Windsor's Odette School of Business for five years. He holds a BA and MA from the University of Windsor.
Bob has served on many Boards and Committees in the past including Windsor Regional Hospital (Chair), the Alzheimer Society of Windsor-Essex (Chair), the Alzheimer Society of Ontario, the United Way Windsor-Essex (Chair), Windsor Essex Development Commission, Windsor-Essex Community Foundation, the ESC LHIN Governance Advisory Council (Co-Chair), the Windsor Downtown Business Improvement Association, Leadership Windsor Essex, the Canadian Automotive Institute Advisory Board, Go For Health and CCRetirees.
Bob is married with two sons, two daughters-in-law and four grandchildren.
He is honoured to be associated with St. Clair College as a Board Governor and being able to contribute to the success of the College in achieving its Mission and pursuing its Vision.
---
Shannon Sasseville
Shannon is a provincial healthcare leader who has held portfolios across the province including: COVID-19 Secretariat, communications, community engagement, risk and emergency management, issues management, privacy and health records.
She is an experienced Governor, having served as a trustee with the Lambton-Kent District School Board where she served as the Chair, Strategic Planning Committee and was an active participant in capital investments and school consolidations. She has also served as Vice President of the Chatham Pool Sharks, was a founding member of Chatham's St. John's Ambulance Pet Therapy program and is an active member in her community of Chatham-Kent.
Shannon is passionate about education and healthcare and begin her early career as a teacher. She is a wife and mother of a son, daughter and Labrador Retriever. She is a big varsity sports fan and has spent many years on the pool deck or in the stands cheering on competitive swimmers and other athletes.
---
Al Teshuba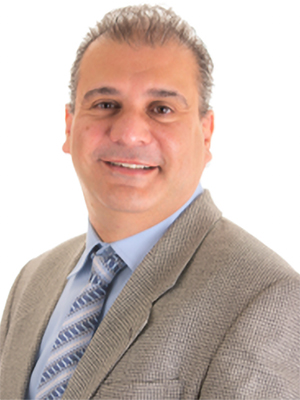 Al Teshuba was born and raised in Windsor. He obtained his BCom (Hons) and B.Ed. from the University of Windsor. He continued his education and obtained his securities licenses Series 7 and 63, as well as an Ontario Real Estate license, in 2001 & 2006 respectively.
Al is currently a top producing Realtor with LC Platinum Realty Inc. Brokerage and owner of Performance Property Management Windsor-Essex since 2003, servicing hundreds of clients and specializing in investment property & renovation transactions.
Al also has over 30 years of occasional teaching experience in community schools with the Greater Essex County District School Board at both the elementary and secondary school levels. Al has been president and director of several local organizations and boards over decades of community service, providing leadership and local advocacy for advancements in our region.
Al is married to his wife Simha since 1994, sharing two sons Adam and Austin who are both pursuing a post-secondary education in engineering.
Al enjoys local politics, news and advocacy, and is a co-host of Windsor's Inside Pulse podcast. Al strongly believes in education and matching one's skills and passion with their career path and is a proud member of St. Clair College's Board of Governors.
---
Michelle Watters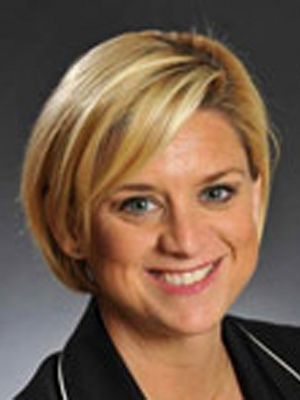 Michelle Watters is Director of Stakeholder Relations, Performance and People at TransForm Shared Service Organization. She is currently a panel member with the Workplace Safety and Insurance Appeals Tribunal. In addition, Ms. Watters' community involvement has included being a board member of the Windsor-Essex County Health Unit Board as well as for the Alumni Development Board at the University of Windsor. Ms. Watters is a Registered Rehabilitation Professional with the Vocational Rehabilitation Association (VRA) and holds a Master of Science degree in Rehabilitation and Vocation Counselling from the University of Wisconsin and a Master of Education degree in Administration from the University of Windsor.
---
Gay Wrye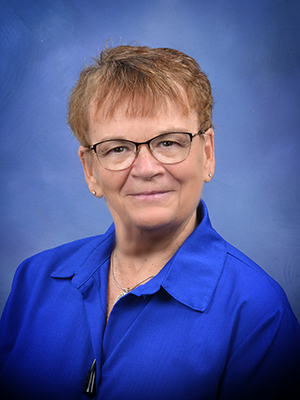 Gay has lived in Windsor for the past 50 years and is a graduate of the Victoria Hospital School of Nursing and the University of Windsor Law School.
During her tenure as a lawyer, she practiced mainly in the areas of Workers Compensation, Administration Law and Disability Law.  She also served both as Chair and a Medical member on the Canada Pension Plan Review.
Gay has served on the Board of Directors of many community and provincial organizations including Windsor Regional Hospital where she served as Chair, the Ontario Hospital Association, the Alzheimer's Society of Windsor and Essex County, where she served as Vice Chair, the Change Foundation and the Multicultural Council of Windsor and Essex County.  Gay is currently a member of the Board of Directors of the Windsor Family Health Team, where she has also served as Chair.  In addition, she enjoys volunteering for the Humane Society of Windsor and Essex County.
Gay is married to her husband Bill and has a daughter, Jennifer who resides on Vancouver Island with her partner Paul.