Nancy Jammu-Taylor
Chair
Lawyer,
McTague Law Firm LLP
Nancy has over 10 years of experience practicing as a Labour and Employment lawyer with McTague Law Firm, where she became partner in 2008.
She received her Bachelor of Laws degree from the University of Windsor, where she also received her Honours Bachelor of Arts degree with a major in Psychology. Between the two degrees, Nancy completed her Masters in Child Psychology at the University of Detroit Mercy where she met her husband, Dr. Andrew Taylor. Together, they have a son.
Nancy has been actively involved in giving back to the community, having previously served as a Director on the Windsor Family Credit Union Board and the Art Gallery of Windsor Board. She also served on the Windsor-Essex Children's Aid Foundation Board and was a Director with the Canadian Mental Health Association – Windsor Essex Branch Board of Directors. She has a passion for fitness and as such, is part owner of a local gym, Maximum Training Centre.
Nancy believes in higher learning and hopes to positively influence the education system locally in her role as Governor on the St. Clair College Board.
---
Egidio (Gid) Sovran
Vice-Chair
Owner/Director,
Sovran CPA CA & Associates
Egidio (Gid) Sovran CPA, CA has over thirty years of experience in public accounting. Gid was born, raised and educated in Windsor completing a Master's of Business Administration in 1975 at the University of Windsor. He sincerely values civic engagement; currently serving on various boards and foundations including as Commissioner on the Windsor Utilities Commission and Chairman of the WUC Audit and Finance Committee, Chairman of the Diocese of London Finance Committee, Board member on the Big Brothers Big Sisters of Windsor - Essex Foundation and the Canadian Italian Business and Professional Association Foundation.
In the past, Gid served as Chairman of the Board of Directors of Hotel - Dieu Grace Hospital (HDGH) and of the Audit and Finance Committee. He was a founding member and the first Chairman of the HDGH Foundation.
Involvement in higher education is similarly very important to Gid. He taught at the University as an Assistant Professor for three years in the Faculty of Business Administration and continued as a sessional instructor for 18 more years.
Gid loves to travel but most of all he loves spending time with his family. Married to Liliana for 38 years, they have three children, two of whom are physicians at Ontario universities and one of whom is a pharmacist in Windsor. They all serve their respective communities with pride after their father's example. The addition of three grandchildren only brings further joy to Liliana and Gid.
---
Patti France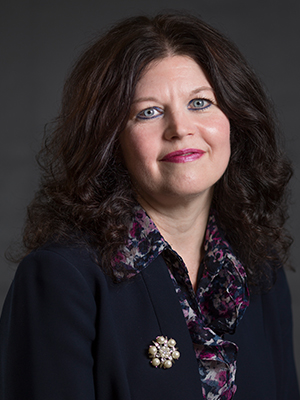 President,
St. Clair College
Ms. Patti France has over 26 years' experience in the post-secondary education sector. Over the past decade, she has experienced direct responsibility, at some point, for key College components (Registrar's Office, Human Resources, Student Services, Information Technology Services, Health and Safety, Facilities Management, the formal College interaction with both Unions, primary College interaction with the Ministry of Advanced Education and Skills Development and all academic issues. Most recently, Patti France was appointed the sixth President of St. Clair College, commencing September 1, 2015. As President, Patti France chairs numerous College Committees, including the Senior Operations Group, which includes members of the Senior Management Team.
Ms. Patti France is Chair of Connecting Windsor-Essex and presently serves on the Board of Directors of Windsor Family Credit Union and the Windsor Regional Hospital and also sits on its Human Resources Sub-Committee. Patti also serves as a member of the Ontario Colleges Committee of Presidents.
---
Kevin Beaudoin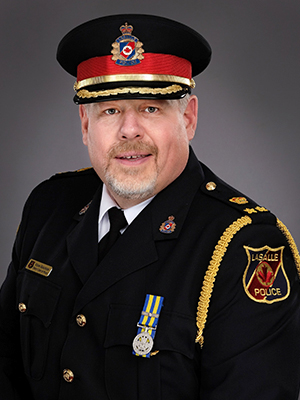 Deputy Chief of Police,
LaSalle Police Service
Kevin Beaudoin has been a police officer for more than 33 years. and began his career in 1986 with the Windsor Police Service.  In 1989, he joined the former Sandwich West Police which became the LaSalle Police Service in 1991. Kevin has worked in several areas such as Community Patrol, Marine Unit and as the Community Liaison Officer.
In 2012, he was reassigned to the Criminal Investigations Division as Detective Sergeant. In 2016, Kevin was promoted to the rank of Staff Sergeant of Administration / Operations and Corporate Support.  In January 2019, Kevin was appointed as the Deputy Chief of Police where he currently serves.
Kevin is a former graduate of St. Clair College in the Law & Security Administration program (1982-1984) and was the Dean's Award recipient. From 2010-2016, he served as a Continuing Education - Part Time Program Administrator and Instructor at St. Clair College in the Public Safety Institute.
He is a past recipient of the Rotary Club – LaSalle Centennial – Vocational Award as well as the 20 & 30 year Police Exemplary Service Medals.
Kevin has always been active in the community serving in many capacities. He is a past President of the LaSalle Minor Hockey Association and a past Board member of the LaSalle Stompers Soccer Club. Kevin currently serves on the Board of Directors for the Windsor Essex Child and Youth Advocacy Centre (WECYAC) as well as Victim Services of Windsor / Essex County.
Kevin firmly believes that St. Clair College provides a wonderfully enriching educational experience to all its students and fulfils a vital service to the community. He is both honoured and proud to serve on the Board of Governors as a way of "giving back" to an institution / family that provided him with so much success.
---
Teresa Bendo
Director,
Chatham-Kent Public Health Unit
Teresa has more than 15+ years' experience in the public sector in the areas of strategic planning, change management, project management and partnership development. Currently, she is the Director of the Chatham-Kent Public Health Unit.
Teresa holds a Bachelor of Physical Education from McMaster University and a Master's degree in Business Administration from the Schulich School of Business. It was at McMaster University where she cultivated her passion for lifelong learning and community service.
Inspired by her experiences there, she has continued her service to her community through various volunteer roles. She is a Director at Today's Family Early Learning and Child Care Centre, past Director of Welcome Inn Community Centre in Hamilton, ON obtaining a Bay Area Leadership Volunteer of the Year award.
Teresa relocated to Chatham, ON in 2015. She is honoured to be a member of the St. Clair College Board of Governors and is excited to have the opportunity to positively impact the learning and growth of St. Clair students in her new home.
---
Renu Khosla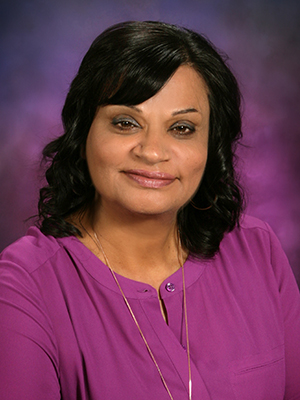 Coordinator, EAP and Wellness Education,
Greater Essex County District School Board
Renu earned her M.A. at McMaster University and is also a Certified Mediator and Dispute Resolution Specialist. Renu is the Employee Assistance Program and Wellness Education Co-Ordinator at the Greater Essex County District School Board. Renu is regularly consulted for her expertise in health promotion, counselling and employee relations. Renu is a passionate and influential Mental Health Advocate and is recognized for her leadership in promoting healthy and respectful work-life environments. She is also an energetic facilitator and a sought out speaker.
Renu has served as a past Board member on various organizations, including Women's Enterprise Skills Training of Windsor, the Leamington Family Health Team, and the Windsor-Essex Community Health Centre. Currently, Renu serves on the Executive of the India Canada Association's Board of Trustees.
Renu takes great pride in being an engaged community member and is the recipient of several awards for her professional and volunteer activities. She particularly enjoys her role as Mentor to nursing students in their final year completing their community placement rotations under her supervision.
As a champion of lifelong learning Renu is looking forward to serving on the Board of Governors of St. Clair College.
Renu has been a resident of LaSalle for the last 31 years. She is married to Shalin and has 2 adult children, Radha and Akhil.
---
Robert (Bob) Renaud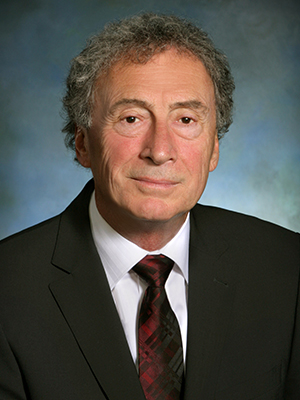 Retired Vice President,
Chrysler Canada
Bob Renaud is retired from Chrysler Canada (now FCA) where he held the position of Vice President, Public and Government Affairs and was a member of the Board of Directors. He previously held positions of increasing responsibility within Chrysler in both Canada and the US including Vice President, Parts, Service and Engineering and Vice President, Marketing in Canada. Following his retirement, Bob was the Executive in Residence at the University of Windsor's Odette School of Business for five years. He holds a BA and MA from the University of Windsor.
Bob is currently a member of the Board of Directors of Windsor Regional Hospital (Past Chair). He has also served on many Boards and Committees in the past including the Alzheimer Society of Windsor-Essex (Chair), the Alzheimer Society of Ontario, the United Way Windsor-Essex (Chair), Windsor Essex Development Commission, Windsor-Essex Community Foundation, the ESC LHIN Governance Advisory Council (Co-Chair), the Windsor Downtown Business Improvement Association, the Canadian Automotive Association Advisory Board, Go For Health and CCRetirees.
Bob is married with two sons, two daughters-in-law and four grandchildren.
He is honoured to be associated with St. Clair College as a Board Governor and being able to contribute to the success of the College in achieving its Mission and pursuing its Vision.
---
Tammy Wonsch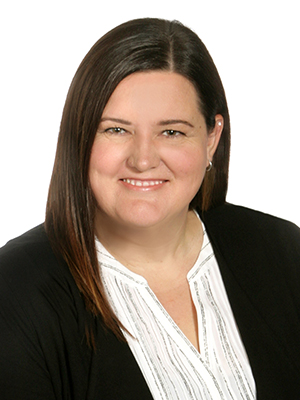 Support Staff,
St. Clair College
Bio coming soon...
---
Jean Piccinato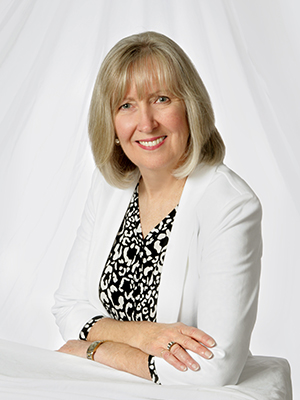 Executive Director,
Amherstburg Family Health Team
Jean has over 35 years of progressive leadership and management experience in a variety of health care and human services settings, including private, not-for-profit and government sectors. Currently Jean is the Executive Director of the Amherstburg Family Health Team.
Jean has earned a Bachelor of Science degree from The University of Western Ontario and a Bachelor of Commerce degree from The University of Windsor.
Jean and her family are life long residents of Windsor. Over the past years, Jean has been active in the Windsor community serving in a variety of capacities with various charitable organizations. A believer in life long learning, community involvement and giving back, Jean is looking forward to participating on the St Clair College Board of Governors.
---
Warren Beck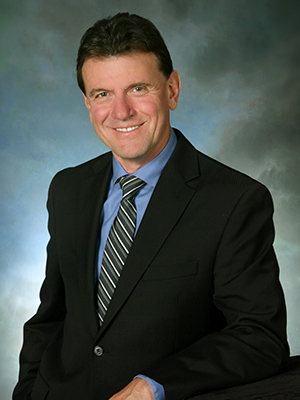 Faculty,
St. Clair College
Warren Beck, CPA, CGA is a proud alumnus of St. Clair College, graduating from the Business Administration - Accounting program.  He continued his education at the University of Windsor, completing a B. Comm (Hons), with a concentration in accounting, followed by an M.B.A. from McMaster University with a focus in finance.
Prior to joining the faculty at St. Clair College, Warren held progressively responsible financial management positions with Esso Resources, Union Gas, and Johnson Controls.   An enthusiastic educator, Warren has over 15 years' experience with the College as a professor, peer mentor and program coordinator. He is currently a member of the Advisory College Council Committee and has served on many College committees including Academic Council, the Taskforce on College Policies regarding Academic Integrity, and the KPI and Retention Committees. He has also represented the College in China as an ambassador for various educational partnerships.
Warren welcomes the opportunity to contribute to the advancement of education and community partnerships through his work on the St. Clair College Board of Governors.
---
Melanie DeSchutter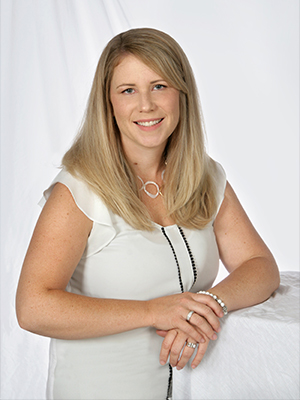 Associate Registrar,
St. Clair College
Melanie is an Alumni of St. Clair College, a graduate of both the International Business and Business Administration Marketing programs.  Melanie was the recipient of the Student Leadership medal, awarded to a graduating student who has demonstrated strong academic achievement and has contributed to the promotion of the campus environment through their relationships with staff and fellow students. Melanie was on the Student Representative Council and was a varsity athlete who won the 2005 Mixed Curling OCAA Championship.
Melanie has been an employee of St. Clair College for the past 14 years, working in roles of progressive responsibility in the Registrar's Office and started her current role as Associate Registrar in 2016.  Melanie believes in providing high level service to all students at the College and in excellence in all she does.
Melanie is the past President of the Chatham Granite Club (2012-2013) and has won multiple provincial curling Championships.
Melanie resides in Windsor with her husband Ed and their two children, Liam and Reese. She enjoys time with her two dogs and visiting the East Coast every summer.
---
Michelle Watters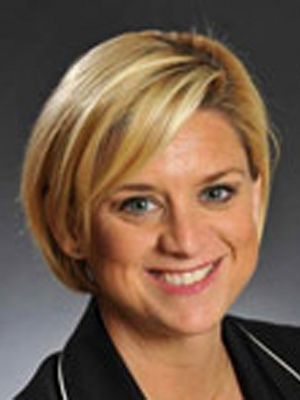 Michelle Watters is Director of Stakeholder Relations, Performance and People at TransForm Shared Service Organization. She is currently a panel member with the Workplace Safety and Insurance Appeals Tribunal. In addition, Ms. Watters' community involvement has included being a board member of the Windsor-Essex County Health Unit Board as well as for the Alumni Development Board at the University of Windsor. Ms. Watters is a Registered Rehabilitation Professional with the Vocational Rehabilitation Association (VRA) and holds a Master of Science degree in Rehabilitation and Vocation Counselling from the University of Wisconsin and a Master of Education degree in Administration from the University of Windsor.
---
Christian Seguin
Bio coming soon...
---
Al Provost
Bio coming soon...
---
John Parent
Bio coming soon...
---
Garry Rossi
Bio coming soon...
---
Note: Pending MTCU approval.