Here is a message from our St. Clair College President Patti France:
St. Clair College - Land Acknowledgement
Welcome! We're glad you've joined us for your virtual orientation. We know how exciting and nerve-racking beginning college can be, especially during these unprecedented times, so we are here to provide you with some tips, as well as prepare you for what you can expect during your online classes.
Did you know that we have students from 62 countries on campus – from Tanzania to India to China and Colombia - so to our hometown students and to those from around the globe – welcome to St. Clair College!
---
Thrives
All 1st-semester students at St. Clair College are enrolled in THRIVES - a course in Blackboard - designed to help you at college in your first few weeks and beyond. THRIVES is not mandatory but we believe that by participating in the modules, you will develop the skills, attitudes and behaviours that can help you transition to our college community and be more successful in your program. Completing modules also earns you entries into our THRIVES $500 Tuition Bursary draws. To find out more, we invite you to review our THRIVES webpages!
THRIVES Essential Skills
The full THRIVES course will be available in Blackboard by Monday, August 23, 2021, but we wanted to share some Essential Skills to get you preparing for the Fall semester. Before classes start, there are important online platforms that you need to know how to use to access your courses, communicate with your professors, and more. This is also an appropriate time to get yourself and your environment ready for online learning. Our Essential Skills from the creators of THRIVES can help!
Technical Skills
There are two online platforms that you will use almost daily in your college career: SIS (Student Information System) and Blackboard. In our technical skills section, we will introduce you to the basics of accessing your account information in SIS and accessing your courses in Blackboard, our learning management system.
Communication Skills
Your college email is your main communication tool and checking your email regularly will be vital. We will provide you with some training and tips on using emails to communicate with college faculty and staff. Another communication tool, MS Teams, is used for individual and small group virtual meetings and we will cover what you need to know to get started!
Self-Management Skills
Attending college, particularly with online courses, requires you to manage much more of your learning on your own. We have advice for you on organizing your space and your time to get on track right from the first week of classes and to stay on track through the semester. As well, we will cover the many support services at the college that you can and should take advantage of when needed.
THRIVES Essential Skills is available on our THRIVES webpages and no login is required. You can get started right now!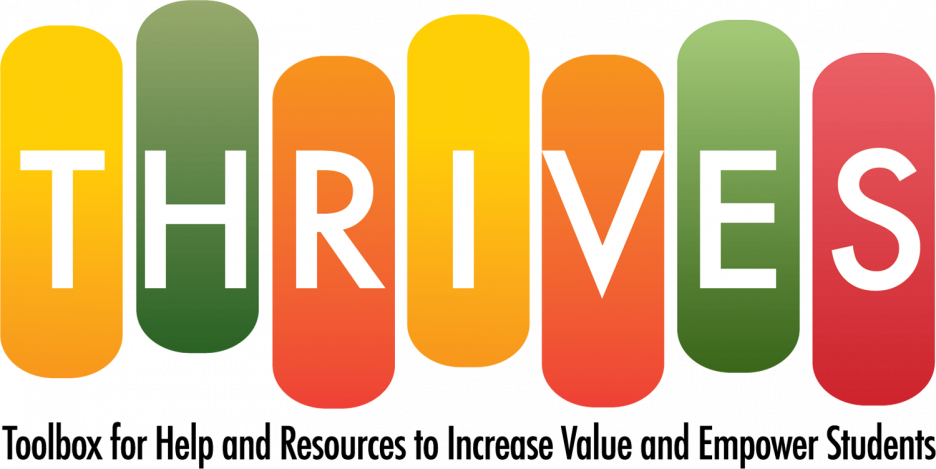 ---
Your Student Government
There are three exceptional student governing bodies at St. Clair College. The Student Representative Council (SRC) is at the Windsor Campus, along with the Saints Student Athletic Association (SSAA). Thames Students Inc. (TSI) oversees all the activities at the Thames Campus.
---
Student Representative Council
SRC is an active student government that can give you the opportunity to learn how to run a large organization, plan events, and develop programs that benefit the student body at large. Why not run for office? Being a member of Council is a paid position, providing not only a great opportunity to earn money, but to be part of student governance on campus. Joining the Student Council is just one of the many ways you can make the most of college life. Please subscribe to the @stclairSRC social media accounts to ensure you are up to date with all our information. Join the SRC Email list to make sure you stay on top of all of our active events and information by subscribing to our list.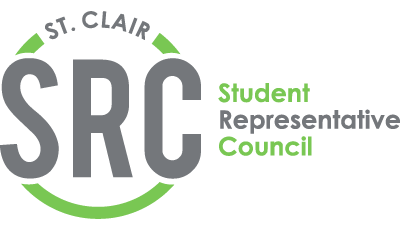 ---
Thames Students Inc.
Welcome to the voice of the students at St. Clair College - Chatham Campus! Come and meet us on campus; we strive to make your experience at St. Clair College the best it can be. Let us know how we can help! The St. Clair experience is about personal and academic growth, and Thames Students Inc. provides a vast array of services and programs to make your time at the college productive and enjoyable. All students are invited to get involved with Thames Students Inc. as volunteers, class representatives, and members. Want to be part of creating the student experience? Join our team as a director. In this paid position, students earn money as well as be part of advocating for students. Follow us on social media @thamesstudentsinc!
---
Saints Student Athletic Association
SSAA is a group of students dedicated to improving the student experience through sport and recreation. They help with the facilitation of both the varsity and intramural programs within the college. Some of the activities offered by the SSAA include individual/team sports, intramural tournaments, day trips and special events. Get involved – and cheer on your SAINTS!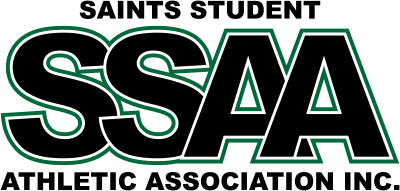 The Faculty Academic Session is an opportunity to hear from your program coordinator and faculty. In this session, you will learn more about your program, expectations of incoming students, labs, exams, textbooks and have the opportunity to ask questions. You will be receiving a Microsoft Teams invite from your program coordinator with the specific date and time of your session.
Covid-19
In preparation for the upcoming start of the Fall 2021 semester, St. Clair College is taking precautions in line with Public Health Regulations and Guidelines to keep our campuses safe. Safety protocols have been implemented and are mandatory for all staff, students, visitors, and contractors.  Additional information is located on our College website under https://www.stclaircollege.ca/covid-19.
As previously communicated, before you come on campus, you must complete the two-step process listed below:
Vaccines

You must go on SIS and make your vaccine election. The Covid -19 Vaccine Policy and instructions are posted on the webpage listed above.  All staff and students should read through the vaccine policy thoroughly. In summary, you have five options:

I am fully vaccinated.  (Fully vaccinated individuals are requested to voluntary upload a copy of their second vaccination dose receipt within the SIS self-service module.)
I have received at least one dose of the vaccine and will receive a second dose when offered or when able to do so, based on provincial criteria but no later than October 15, 2021.  (You will be required to rapid test until 14-days after your second dose of the COVID-19 vaccine.)
I am unable to be vaccinated for medical reasons.  
I have chosen not to be vaccinated at this time.
I prefer not to provide St. Clair College with my vaccination status.

If you choose option 1, you will be asked to upload your receipt of your second dose of the COVID-19 vaccination.  By doing so, you are acknowledging that St. Clair College has your permission to receive your vaccination record for COVID-19.
If you choose option 2-5, you will be directed to watch an education video on vaccines and you will have to self-perform a rapid test every 72 hours at home.  You will need to attest every 72 hours that you have tested negative on your rapid test.  If you test positive, you are to self-isolate and book a PCR test at a COVID-19 assessment centre.
If you have recently tested positive for COVID-19, you will need to be exempt from rapid testing for 90 days.  If this is the case, please notify the College Health Centre at 519-972-2380 so that we can put in this exemption.  If you do not follow this process, you will not be ablet to access the daily screening questionnaire and therefore, will not be able to come on campus.

ONLY after you complete the first step above will you have access to the daily COVID-19 screening questionnaire.  Instruction for completing your daily screening questionnaire can be found at the webpage listed above.  Each day, before you come on campus, you must complete the screening questionnaire.  You will either be sent a green "Granted Access" email or a red "Denied Access" email.  If denied, please do not come on campus.  Further instructions will be sent to you.  If granted access, you can attend campus.  Please note the following:


During the first week, door screeners will check your granted access emails.  This will also be set up on a random basis over the course of the fall semester.
Faculty will be able to see who in their class has screened in and who has not.  Those who have not will be given a warning pending investigation and told to leave campus.
Security Safety Ambassadors will be conducing random checks throughout the day on granted access emails for both staff and students.
Students and staff who are on campus without having completed their daily questionnaire will be told to leave campus and given a warning pending investigation.  If during the investigation it is found that the vaccine policy was also not followed, staff and students will be subject to harsh penalties including suspension, termination, or expulsion.
Subsequent violations of daily screening will lead to suspension pending investigation.
The Pandemic Policy - Safety Procedures to Mitigate the Impact of COVID-19 on Campus can also be found at the webpage listed above. View the policy here.  All staff and students should read through this policy thoroughly.  
You will notice that security will have an increased role as safety ambassadors on campus continuing to monitor COVID-19 compliance and ensuring protocols are followed such as mask use, issuing masks, and completing random checks on screenings. Adherence to safety protocols will be monitored by security and staff and violations will result in sanctions.    
Lastly, a Q&A has been posted on the internet to help with answering your questions.  Again, please visit our webpage at https://www.stclaircollege.ca/covid-19.
---
What are the Safety Protocols on Campus?
Illness
St. Clair College is asking that all students stay home if you are sick. The College will work with you to accommodate time missed due to illness. Please report your illness to your Faculty. We are asking for voluntary disclosure of COVID-19 related illnesses so that we can take additional measures for the health and safety of the College community.
Masks and Eye Protection
Due to the heightened cases in our community, the College has implemented the mandatory wearing of face coverings either cloth or Level 1 procedure masks on campus. In addition, eye protection (safety glasses, goggles or face shield) are mandatory in labs and shops or anywhere else that maintaining a 2-metre distance from others cannot always be ensured.  Eye protection is also highly recommended in common areas such as hallways and meeting rooms.  Regular personal protective equipment (PPE) is also still required in your labs and shops and will be posted in each. You must always comply with the mandatory mask and PPE requirements.
Screening and Designated Entrances
Once the COVID-19 training is completed, students must access SIS on MYST.CLAIR to access the COVID Questionnaire.  Students must complete this questionnaire each day before they come on campus. If granted access, students will receive an email to their St. Clair email (also accessible on MYST.CLAIR). This granted access email must be shown to Security at the designated entrance point along with student ID or any other government-issued photo ID.
Students must only access the campus through the designated entrance doors.
Food Services and Eating
The College has limited food services open. Students who purchase food or drink, or come in with food or drink, must only use the cafeteria or lounge areas, which are set up one chair per table, 2 metres apart. This is the only time that masks can be removed. Students are not permitted to move chairs or tables to sit together. There is no eating or drinking allowed in hallways or non-designated areas.
Cleaning
All students will be engaged in cleaning. We ask that you wash your hands or sanitize your hands as you walk in the building and several times throughout the day. We require you to clean any equipment and tools before and after use. Cleaning equipment will be provided.
Overall Safety
The campus will also be continuously monitored for the enforcement of health and safety protocols so that safety for all is maintained.
Signs have been posted throughout the campuses. You are asked to follow directional arrows, entrance/exit points and physical distancing requirements.
The College has developed a Pandemic Policy on safety protocols which is available from the webpage under COVID19. The policy details all safety protocols and outlines a guide for enforcement measures that will be taken against any student who violates those safety protocols.
The safety of our staff and students is our priority. We thank all our staff and students for complying with the safety protocols that we have put forth on campus.  We also ask that you follow all public health measures outside of the College, in order to keep our St. Clair College family safe as well as keep your own families safe.
---
"Code of Student Rights and Responsibilities"
The College is committed to the establishment of an atmosphere of respect and appreciation for the rights and responsibilities of all those associated with the College including students. Please become familiar with this document and the matters addressed in this Code. View this document.
---
"Just the Facts" Booklet
This information is produced by the Registrar's Office and provides important information regarding policies, procedures and deadlines to drop/add courses, start and end dates of semesters, tuition payment information, re-admission policy, advanced standing etc. View this information online.
---
Access to College Systems
If you have not received your account activation information, are having trouble logging in, or need to reset your password, please contact the IT Help Desk.
---
Advanced Standing
Starting January 2020, all transfer credit requests will be processed through the Registrar's Office.
Please ensure that students provide the required documentation in order for the College to proceed with your request.
Course outline of the course you wish to receive credit for
Official transcript (unopened)
A $25.00 fee per credit transfer evaluation will be assessed, up to a maximum of $100.00 per submission.
Please note that it is important that you do not drop the class you are seeking to gain credit for until you have been able to verify on your SIS that the request has been processed.
---
---
The Library Resource Centre's collection of scholarly resources offers access to knowledge in many formats to fill your research and recreational information needs. Library staff is ready to help virtually with one-to-one research assistance and consultations. Study from the comfort of your own home whenever you choose  with 24/7 remote access to online resources, and extended virtual reference service hours through askON found on the library's main page.
---
Student Government
St. Clair College consists of three student government organizations. They are Student Representative Council, Student Athletic Association, and Thames Students Incorporated. These organizations are the voice and advocate for students. They offer a number of services for full-time students across all campuses including issuing the Student ID card, student life activities, food bank, Student Clubs, Class Rep program, and Student Health Plan.
Their web sites are:
---
Do you have health insurance?
All full-time, domestic St. Clair College students pay into and are enrolled on a College health insurance plan. Beginning September 1, 2021, students who already have health insurance and wish to opt-out of our health insurance plan may do so until September 30, 2021 @ 4:00 PM.
No exceptions once the deadline has passed.
---
International Students:
If you're an International student, please contact the International Department regarding your health insurance plan. 519-972-2727 ext. 2753
Go to the following website: www.campuscare.ca
Select Students
Click on the square labelled "View my Policy card"
Fill out your name, date of birth and student number to download your insurance card.
---
Parking fees and parking enforcement will be reinstated for all Parking Lot users for the Fall Semester. Parking rates from 2019/2020 will be maintained.  General Parking Permits will be available for purchase on August 17, 2021 at 8:00am. Permits may be purchased online at www.stclaircollege.ca/parking.  In-person purchases can be made at the Parking Office in the Main Lobby at Chatham and South Campus starting August 23.  More information to come regarding in-person attendance.
Parking for the Downtown Garage may also be pre-purchased for September online starting August 17, 2021. Once purchased, these Access Cards will be available to pickup at the Center for the Arts.
Additional information will be posted soon on the St. Clair College parking services webpage at www.stclaircollege.ca/parking.
---
Campus Bookstore
Textbook and course material needs are available online through the St. Clair College Bookstore. Check out options for used, rental, and digital textbooks!
If you have any issues finding the material you need, please call or email your respective campus bookstore for assistance. Contact information for Windsor and Chatham Campus Bookstores can be found on the websites provided above.
---
Elective information will be released to students the week of August 19th for the Fall semester.
General Education Electives
---
One Card
Your One Card is essential to campus life at St. Clair College. Currently, your OneCard is St. Clair College's official identification card, library card and print card.