Please Note: This program is FALL intake only.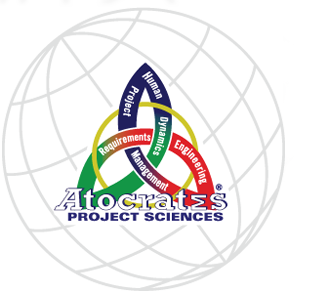 The Atocrates Institute for Project Sciences, an award-winning Executive and Professional Education Provider in compliance with PMI and other supporting Global Standards, was the principal content producer of Canada's number one Master's Certificate curriculum in Project Management offered through leading colleges and universities from coast to coast.
One of Atocrates' flagship programs is this unique Master Certificate, which is comprised of 5 modules, totalling160 classroom hours, with a substantial team and homework commitment. Each module must be taken in sequence. To be awarded this prestigious master certificate, you must earn it by achieving a passing grade of 65% on all modules, as well as a minimum of 65% on each end-of-module exam.  
ONE EVENING PER WEEK PLUS ONE SATURDAY CLASS EVERY SIX WEEKS.
Click HERE for the 2022 - 2023 Program Schedule
Now Accepting Applications for September Start
Check the Program Schedule above for more info.